While unemployment has been dropping steadily over the past several years, millions of Americans are still concerned over the future outlook of certain industries and positions. Many of them wonder if they should stay on course with their current career goals, or perhaps deviate a bit from their plans and attempt to jump over into a more exciting industry that is also a safer bet in the long run. And, of course, we can't forget the young men and women who are working hard on their education and trying to figure out what their own path to success should look like.
To that end, let's take a look at a handful of key industries that many of you may want to consider going into as a way to ensure a productive and lucrative path to career success.
Marijuana Industry
These past few years have certainly been exciting for the marijuana industry. No longer viewed by many across the United States (and other parts of the world) as the "stoner" drug, cannabis usage is becoming more widely accepted – and much more importantly, legal – in various states. In fact, it may not be too long before most of the country has passed legislation to legalize the drug. Last year, a report by New Frontier Data projected that the legal cannabis industry will create 250,000 jobs by 2020, at which point adult recreational sales are estimated to increase to $11.2 billion. And if that doesn't excite you, their report from this year has now forecast the market to grow to $25 billion by 2025. Considering that the sales in 2016 were a "mere" $2.26 billion, you may want to put the marijuana industry on your radar as you weed out other choices (sorry… couldn't resist) for a career.
Construction Industry
The construction industry has proven to be one of the most robust industries around the globe, and there's no sign of that stopping anytime soon. This industry covers dozens of different types of careers and career paths, the pay/benefits employees receive are solid for entry-level workers, and compensation is pretty darn fantastic for those who move to higher positions. Construction work will always be needed, so if you work hard and dedicate yourself, you can easily build a successful career. To give you an idea of what the future looks like, Tradesmen International has predicted that the United States' efforts to modernize the country's infrastructure will increase the industry's output to $1.2 trillion by 2020.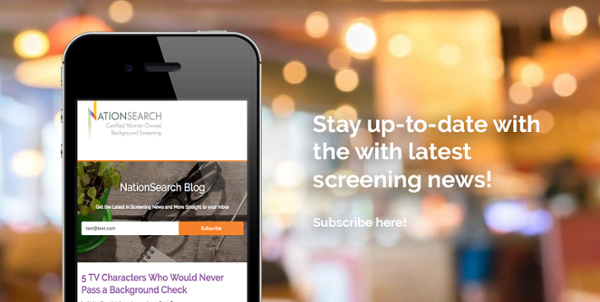 Healthcare Industry
As the world's population continues to grow, so does the need for healthcare professionals. Like the construction industry, there are many different career paths to choose from, along with multiple opportunities for advancement along the way. According to the Bureau of Labor Statistics, the healthcare industry is expected to add a whopping 4 million jobs through 2026, which would account for approximately one-third of total job growth. Not to sound too much like an ad for the healthcare industry, but if you're searching for a rewarding career with job security and great benefits, this could certainly be the right industry for you to enter.
Choosing a career is an exciting venture, and it's always best when you stay aware of the current trends. This goes not only for potential applicants but also for employers who can gain an understanding of where their industry stands. This knowledge will give them a leg up in knowing how to attract potential employees by recognizing and fulfilling their needs. To learn how background checks – such as criminal records, drug tests, employment verification, etc. – can help your business attract the best employees, be sure to reach out to the search experts at NationSearch today.